Shopflow Improvements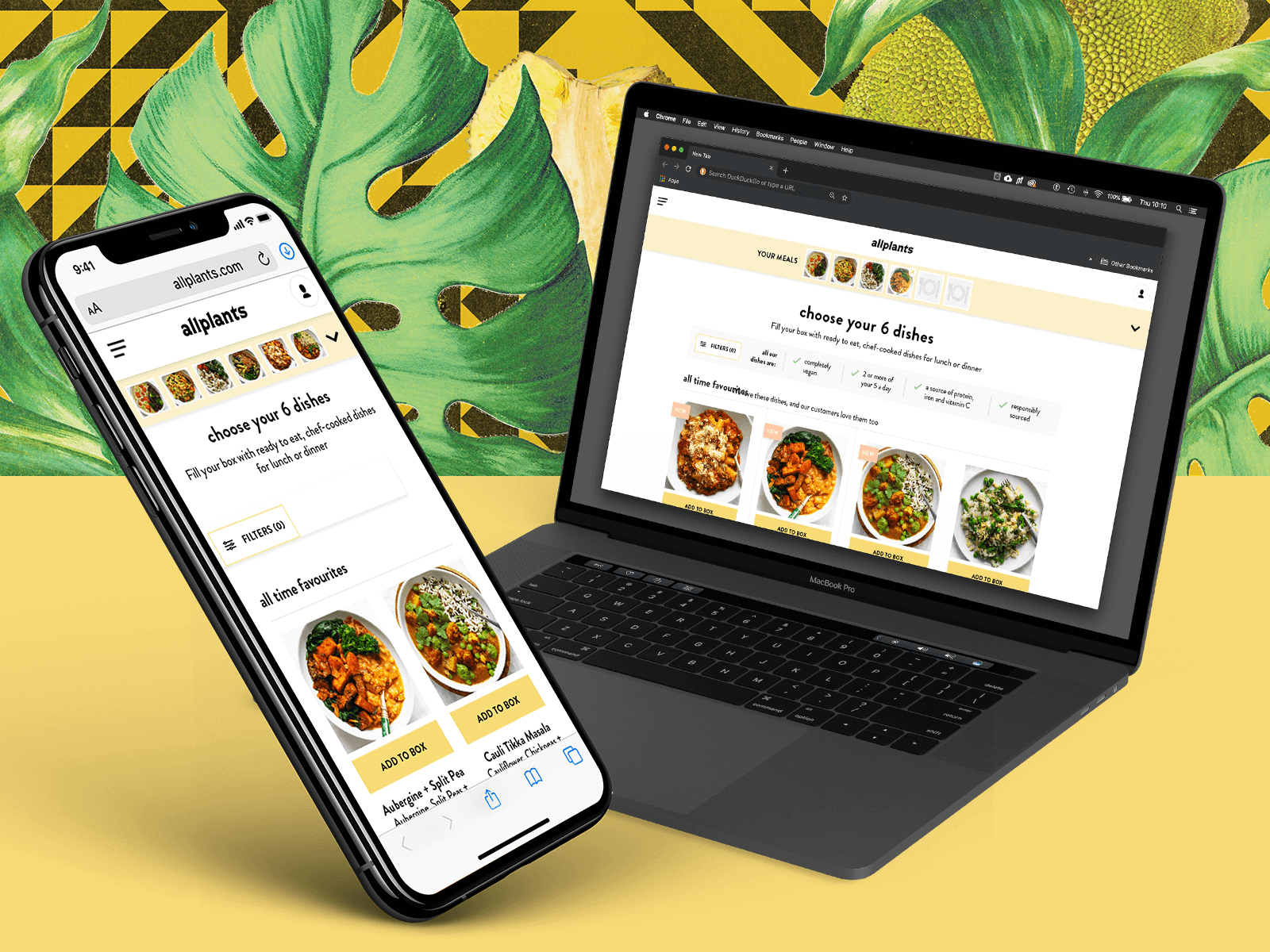 Allplants had originally set up its storefront on Shopify, using Recharge to manage recurring payments while development work was carried out by a third party development team. The existing flow was disjointed, moving through very different areas, with separate checkouts for one time and subscription payments and in a sequence that was untested.
The principle challenge was to build the foundations of a new shopflow for a continued programme of checkout optimisation.
The main inputs a user had to make to complete checkout are as follows:
Choose dishes (x6)
Choose portion size (single, double)
Choose whether a purchase is a one off or recurring purchase
Choose a delivery date
Input delivery details
Input a payment method
To be successful, the shopflow needed to:
Give a sense of consistent progress and invest the customer in completing the journey
Allow customers with a discount code to easily use it, while disincentivising other customers from leaving to go fishing for one
Incentivise more users to enter into a subscription rather than a one time purchase
Show pricing at the right time in accord with the customers sense of the value of the purchase
Reassure the user at all stages that the items in their basket are correct, and that payment is secure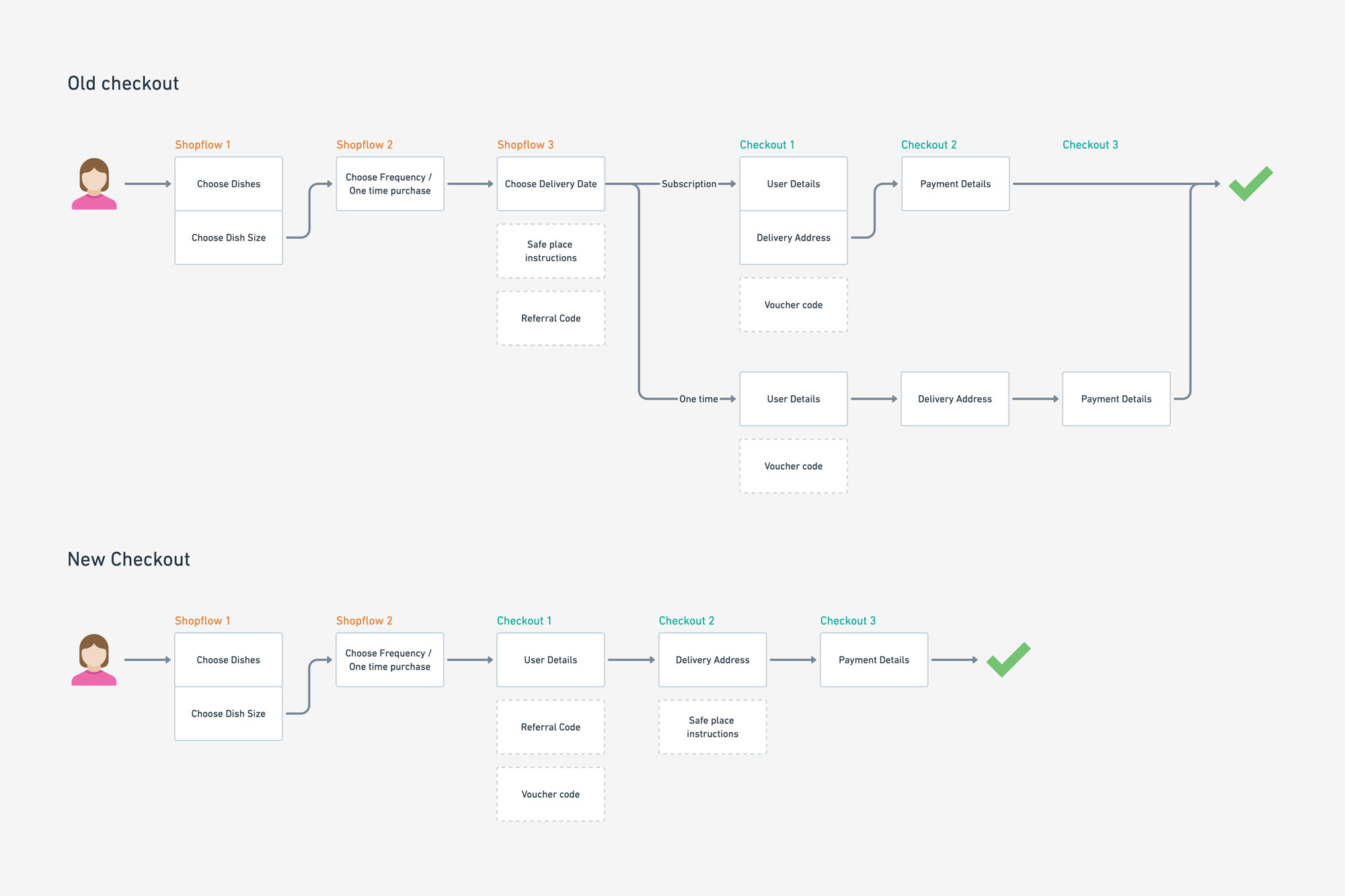 The platform has now been completely rebuilt, with an all new checkout and better tagging and reporting allowing for testing. Iterative improvements have been made continuously since launch. A major success in the initial release was to remove a step in the middle, and put the delivery selection date in the delivery section of checkout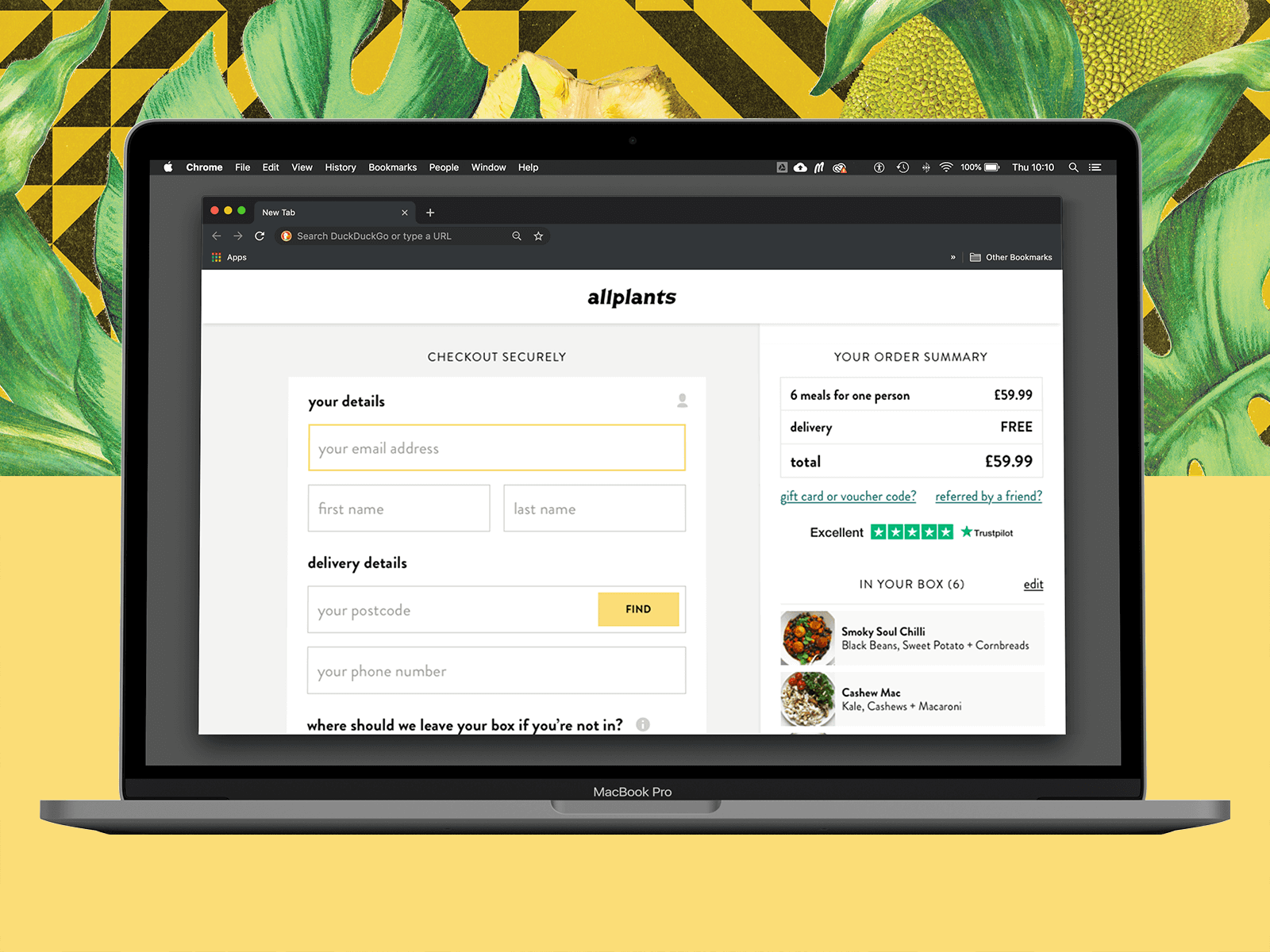 Account Creation and Login
Through interviews with Customer Service, we identified that a significant amount of new users had run into problems while attempting to manage their orders on the site for the first time.
Allplants were using out of the box Shopify login functionality to manage account creation, separate from orders, and it became apparent that some of the confusion was caused by ambiguity through the site in the language used. A user may have completed checkout with the assumption that they had created an account, but still needed to be prompted to create a password to login and see their order.
The first task that needed to take place was to establish a consistent lexicon throughout the site and other customer touch-points, defining a customer-facing notion of an "account" that was created with an order, but needed a password to access.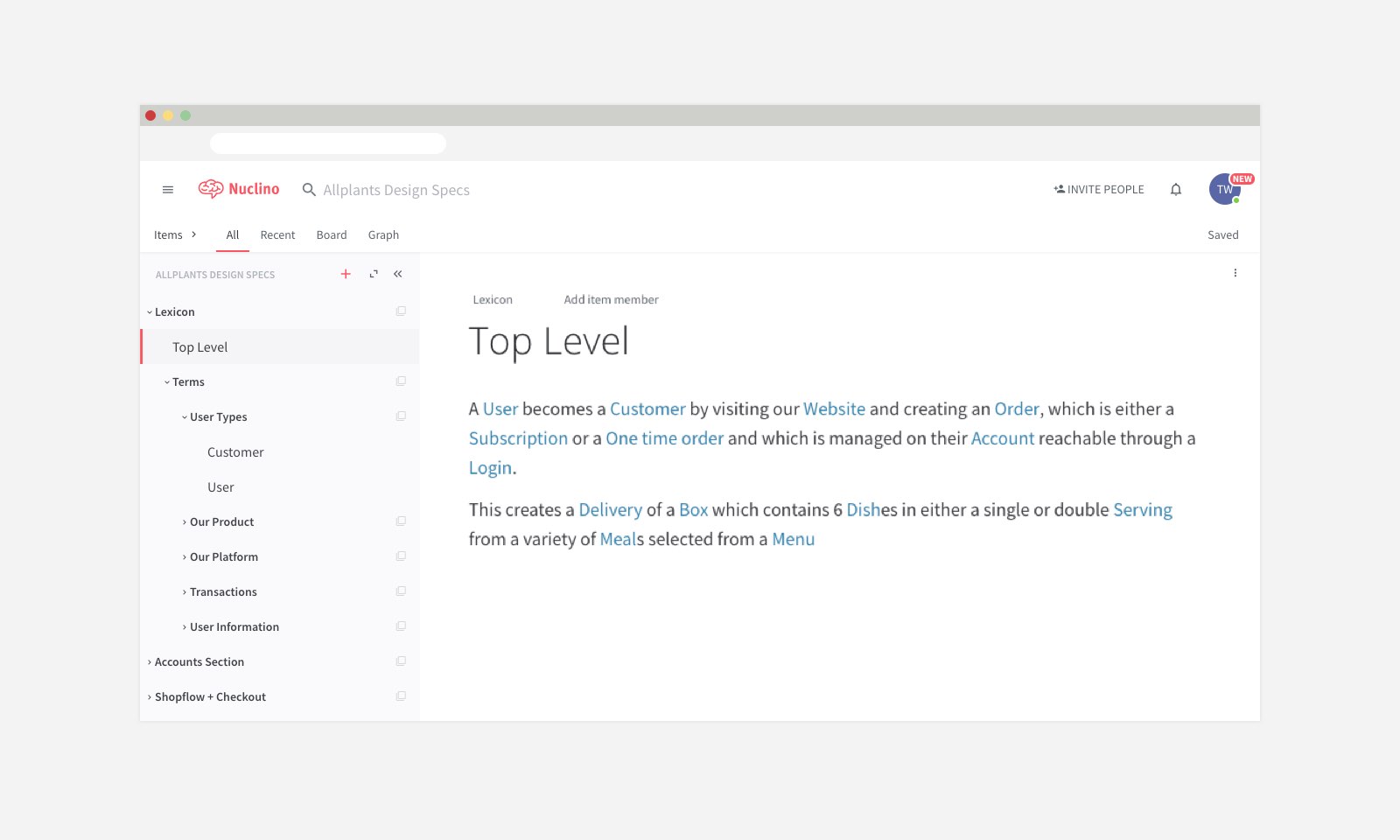 As adding account creation to checkout could be an obstacle to checkout conversion, the client wasn't keen on pursuing this route until its impact could be properly tested. Instead, we decided to insert a page after checkout that would prompt the user to complete the account creation process by creating a password, thus picking up more of the users who were missing email prompts to do the same, and imprinting that there were still further steps to complete for when they revisited the site.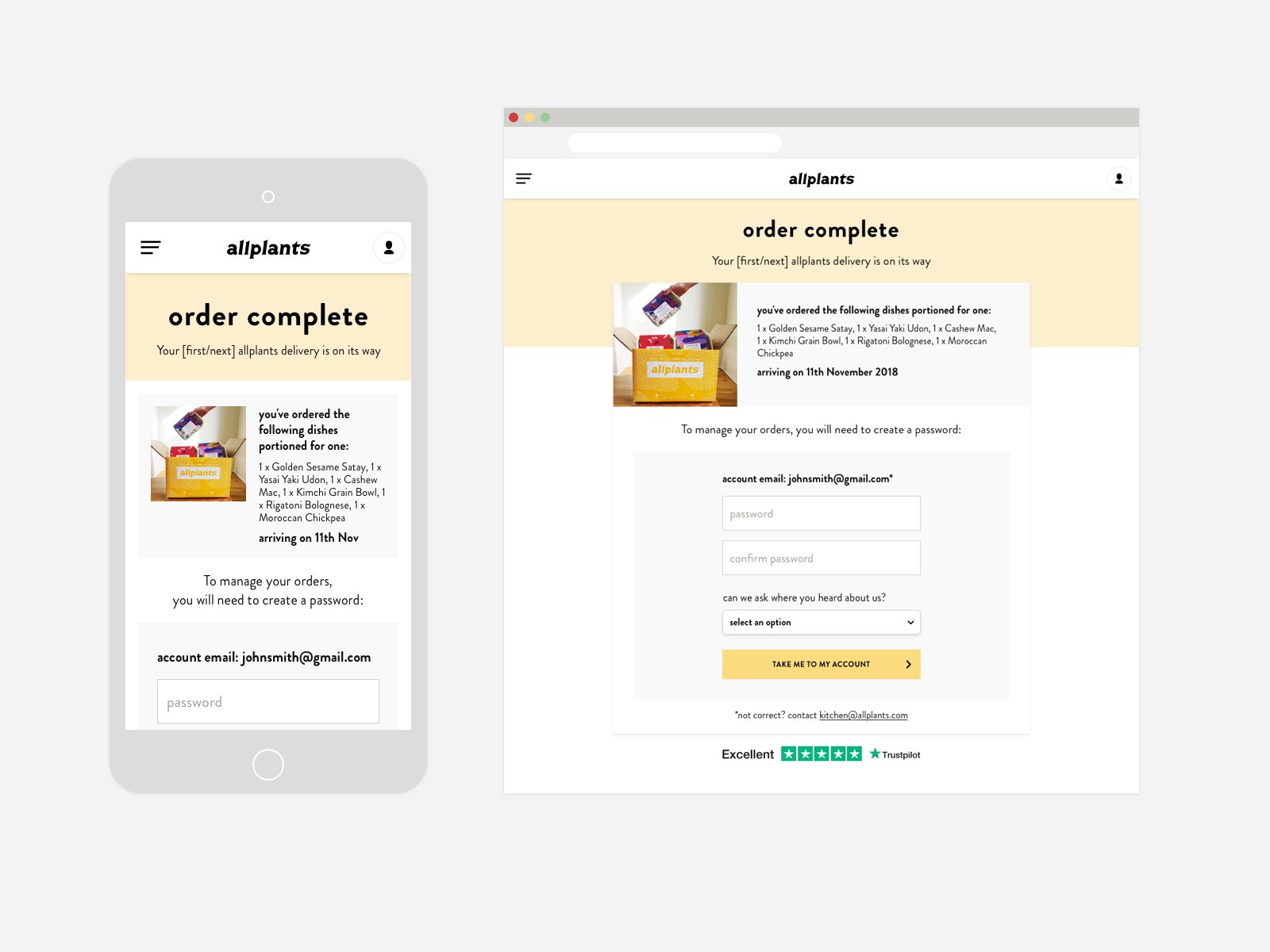 The login/logout link was taken out of the hamburger menu, and added to the right side of the menu with the language changed to identify to new users that they still needed to create a password.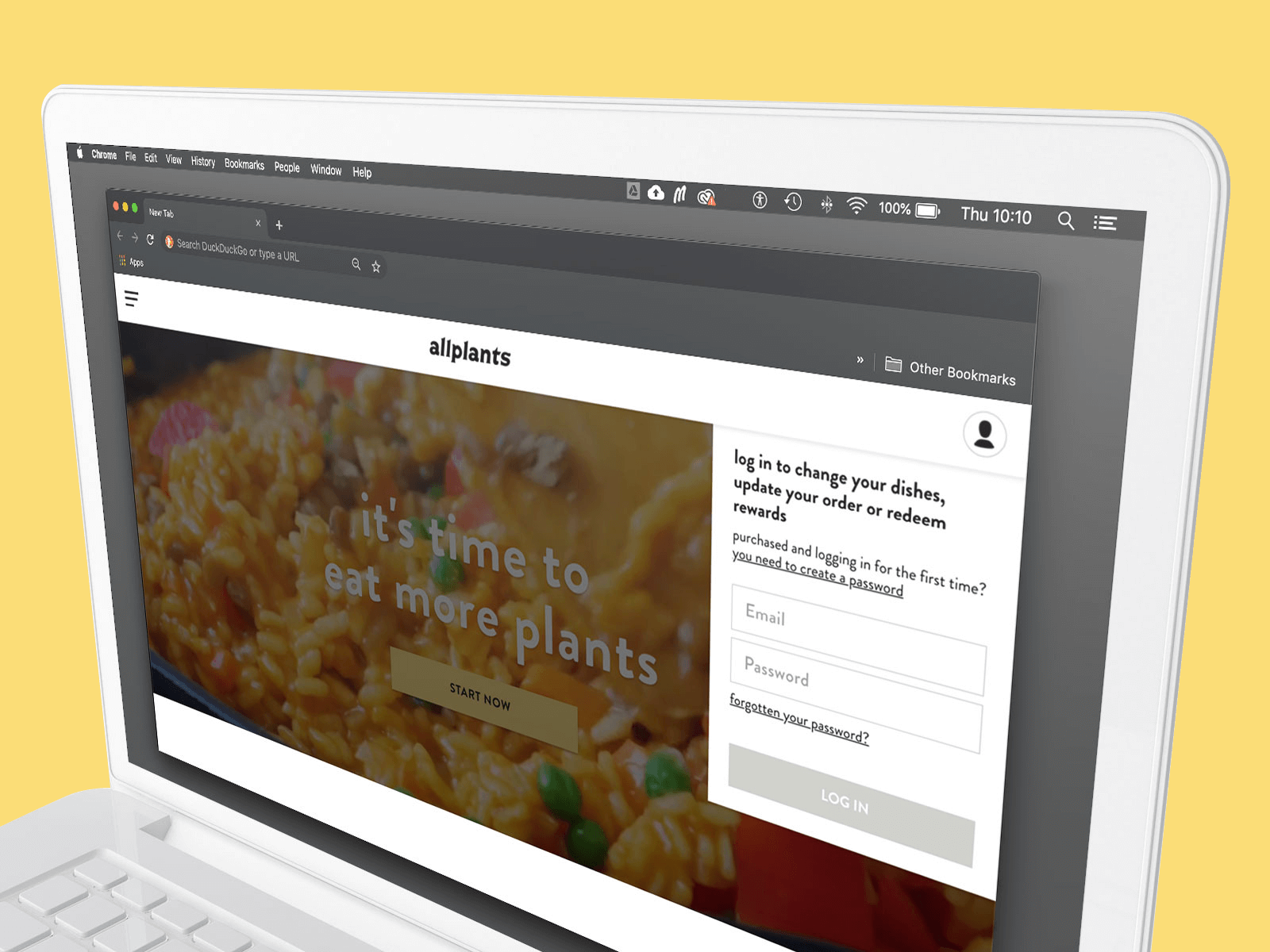 The completion of this work led to a significant decrease in customers making contact with confusion about how to access their account.