↤ Back
Safara
Safara is a subscription based travel company for frequent travellers which passes the commission taken by other online travel agencies back to the subscriber in the form of points which offer large discounts on future trips.
I was brought in at a very early stage, to provide visual proof of concept for their booking site that they could take to investors, focus groups and partners – applying the beginnings of their brand guidelines to their digital design as well as to help them develop an online experience that would encourage sign up and exploration.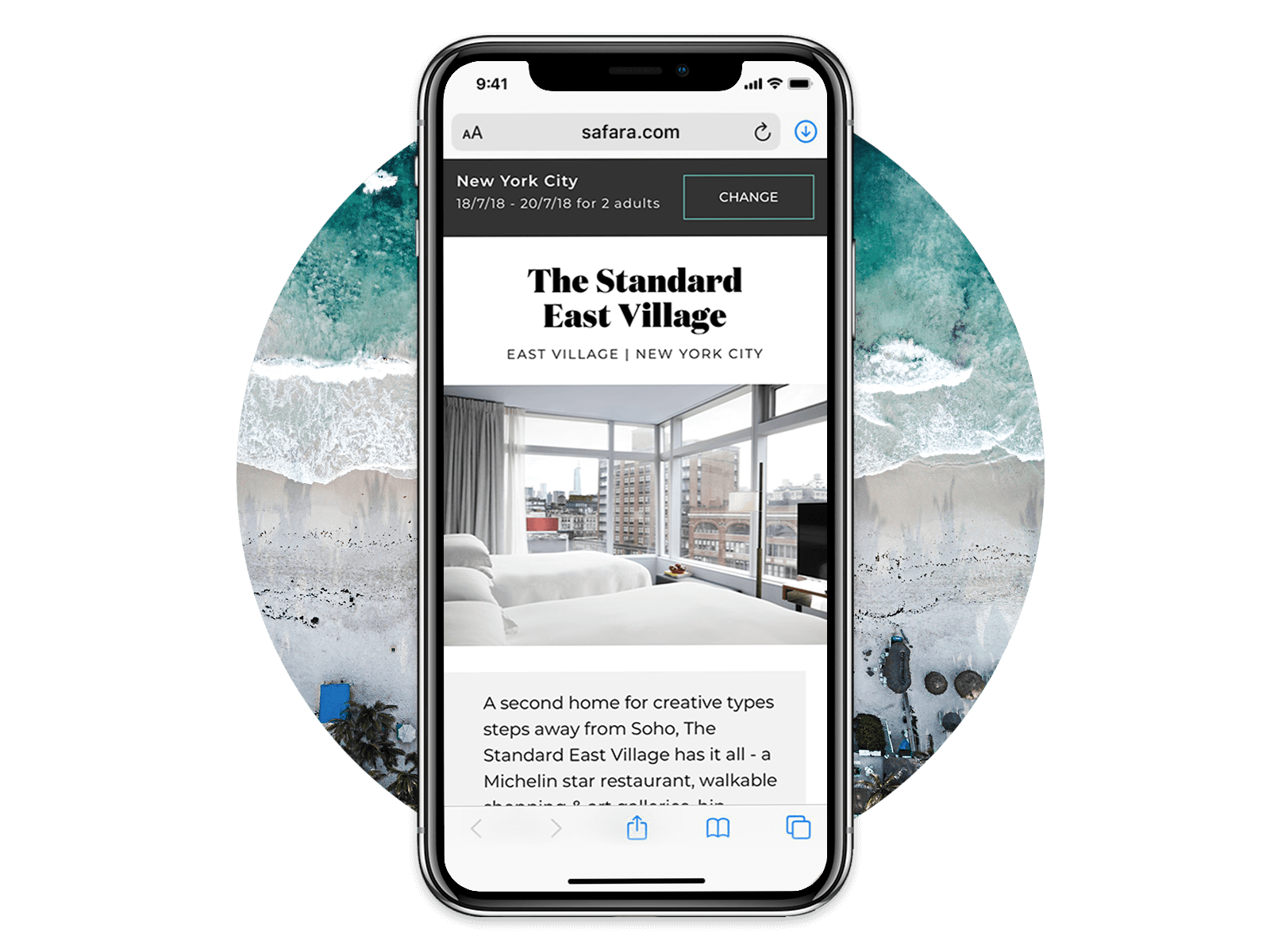 Membership incentivisation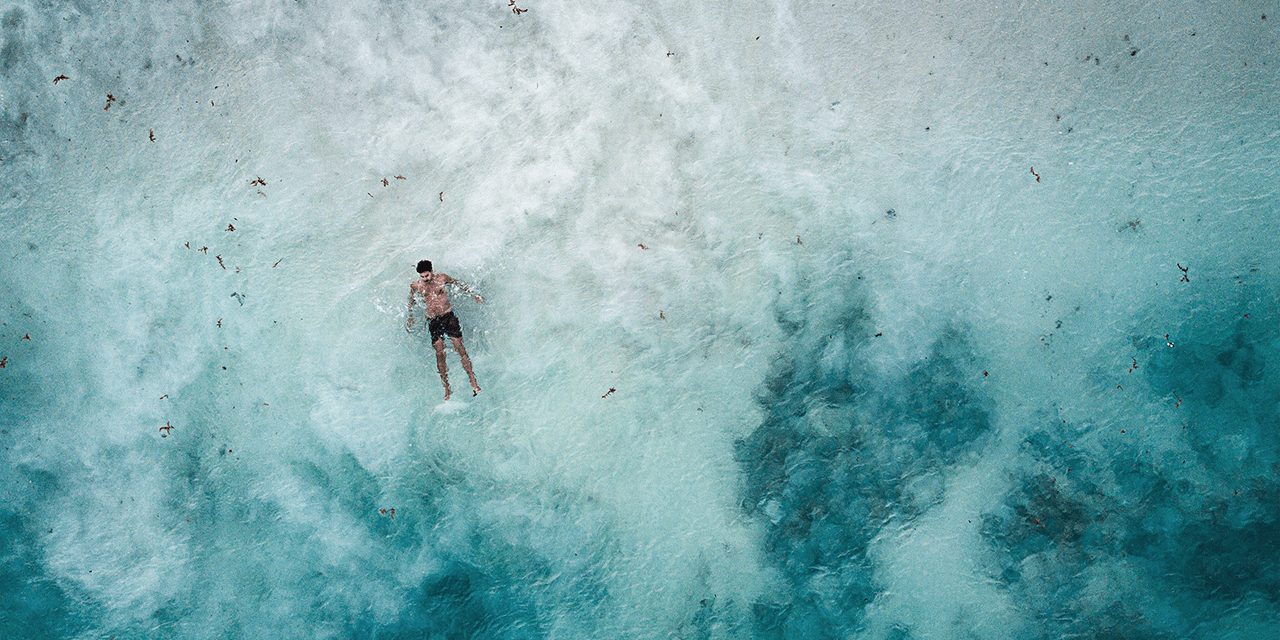 The benefit of a Safara membership is that, when making bookings, the member accrues points which can later be used to discount further travel. The business model of Safara is to take membership payments. The challenge was to then make this deferred benefit understandable, and membership desirable to potential customer.
We came up with a number of models for customer acquisition –
Blocking the site behind a membership gateway to create intrigue
Membership sign up on first booking
Membership after first booking to redeem points accrued on further bookings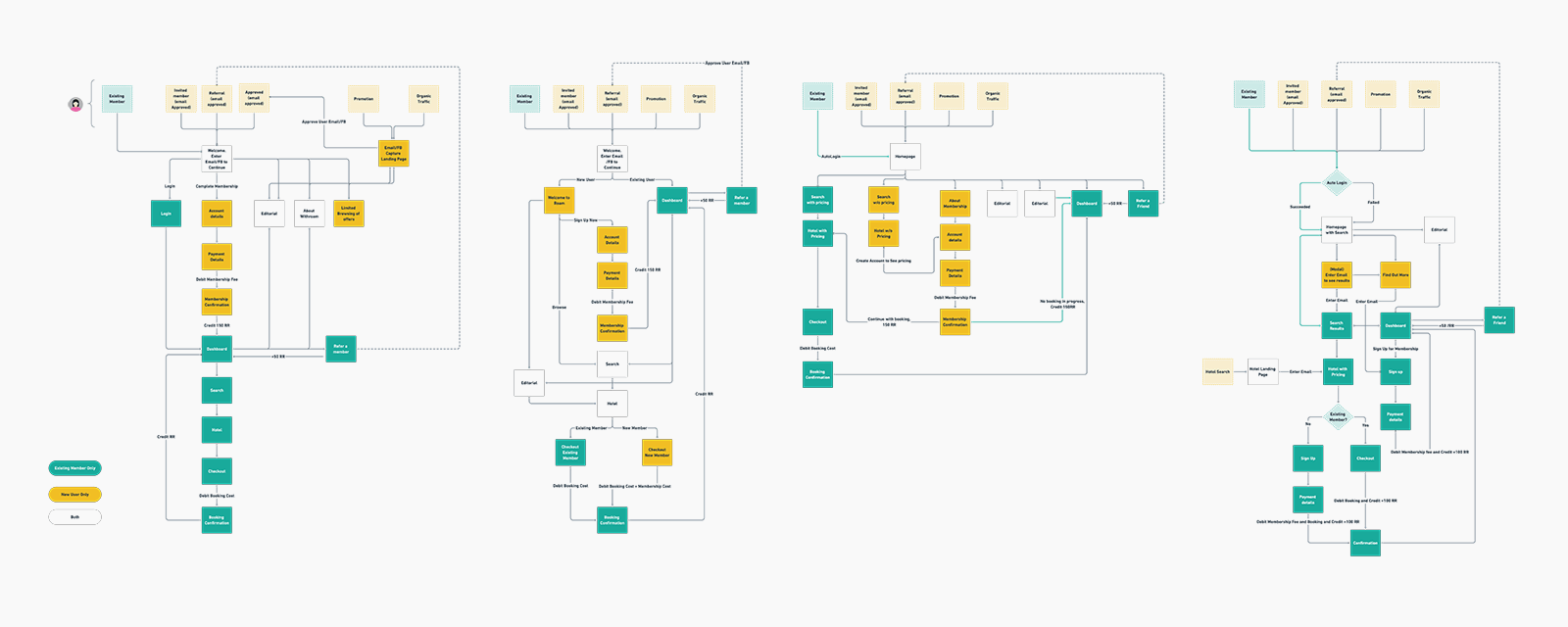 We looked at the whole sign-up process, and developed user journeys and prototypes for different routes for customer acquisition. This allowed them to get feedback from potential investors and customers and other experts in the field and to develop their business model. Having more clarity then enabled us to look at more specific user types in more details, and how to to match the offering with their requirements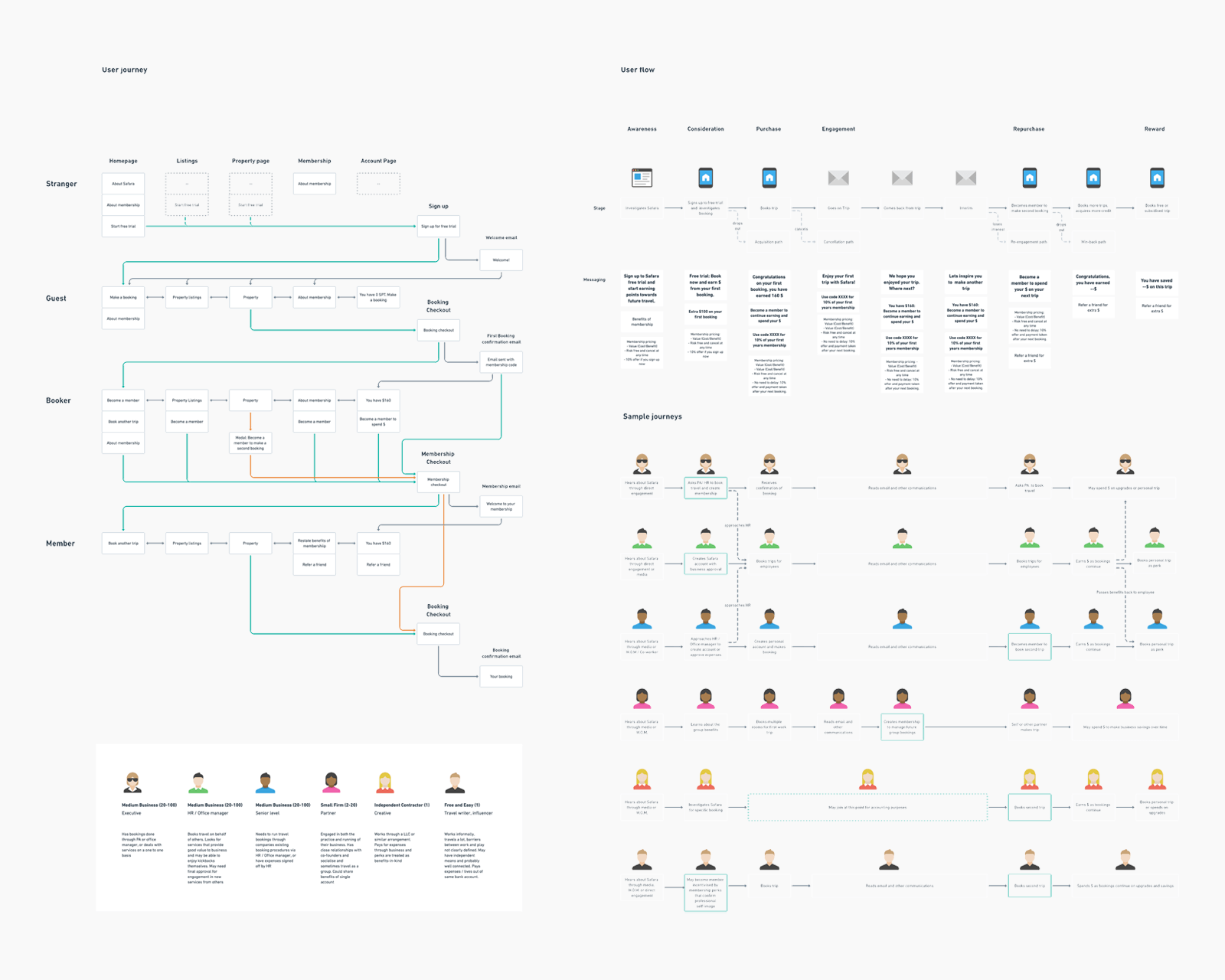 With confidence in the route they wanted to take, we moved ahead into full designs for search, listings, checkout as well as other blog and marketing pages.