↤ Back
TVPlayer
TVPlayer is a television streaming service, with products on a range of platforms, allowing free viewing with ads, or paid access to a wider range of channels, with TV On Demand add ons.
Conversion Improvements
My initial challenge was to improve free-to-subscription conversion – looking in particular at the price messaging and incentivisation across landing pages, tier selection and checkout on the site as well as a full redesign of the homepage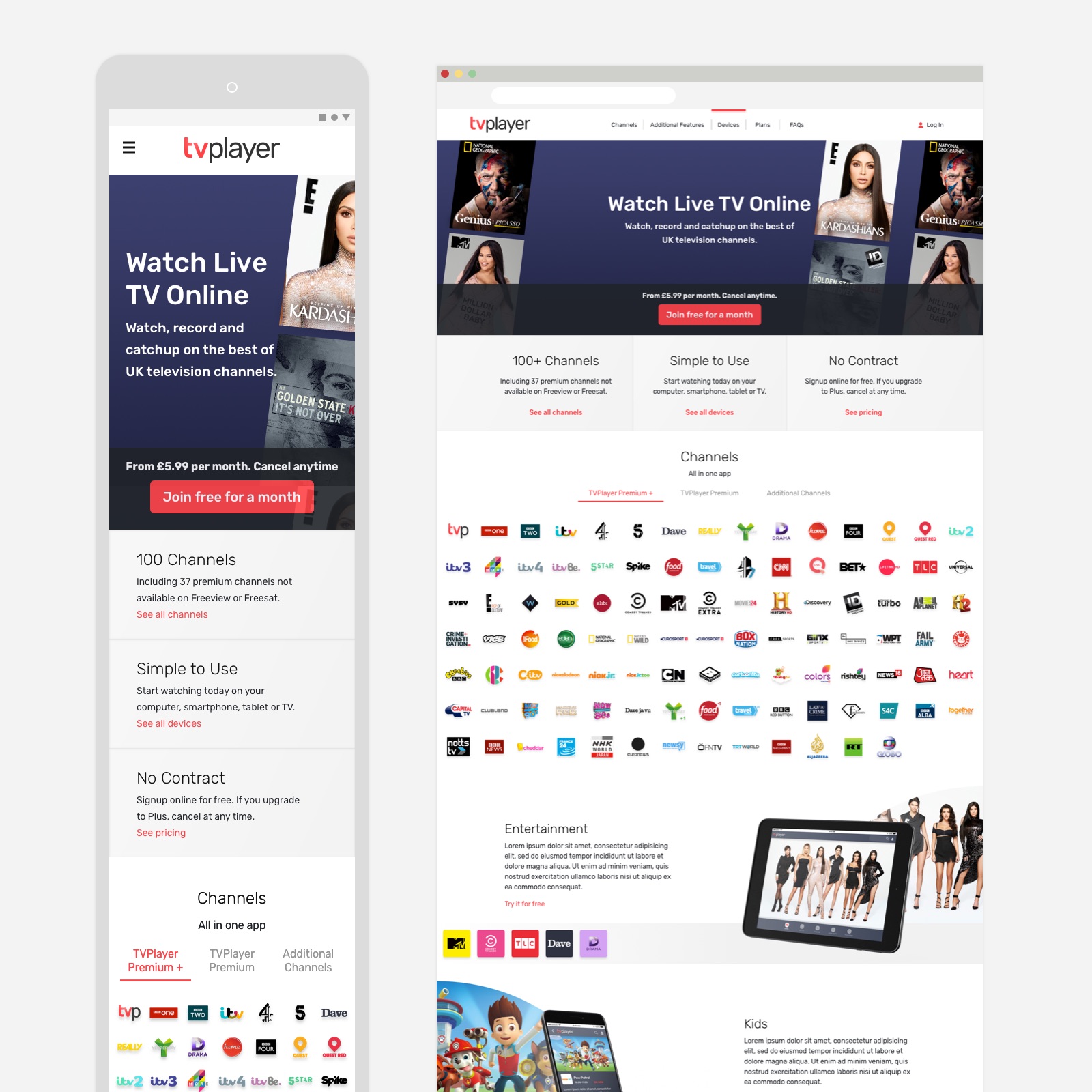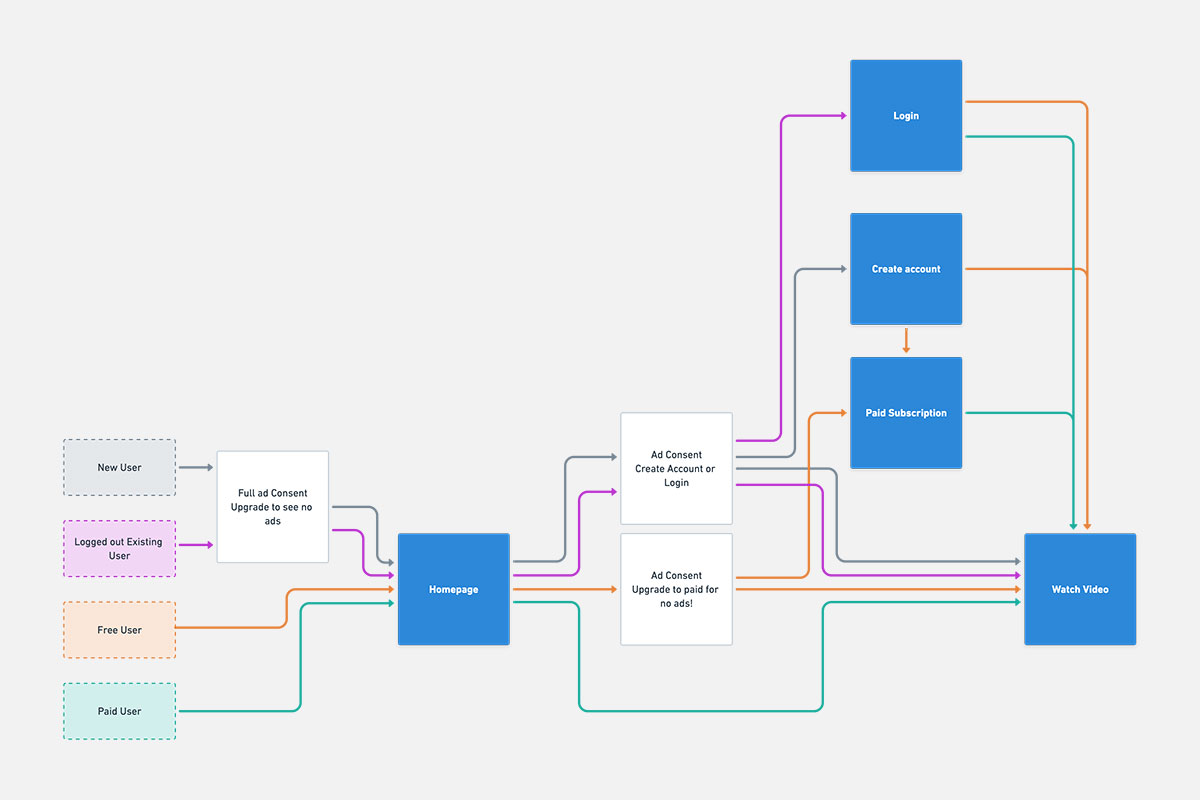 Design system
Following this we started to work on building a brand language that crossed across all products. TVPlayer is available on Amazon Fire, Android, iOS, Chromecast, Apple TV, Xbox, Windows, Roku as well as in desktop Browser and each product had launched with a different development team, using native design systems where possible. Building a strong unified design language thus enabled us to direct all of these teams towards a consistent looking suite, and share interactive patterns where possible.
As a proof of concept to test the designs out, we built a prototype of a new design for the Amazon Fire version of the product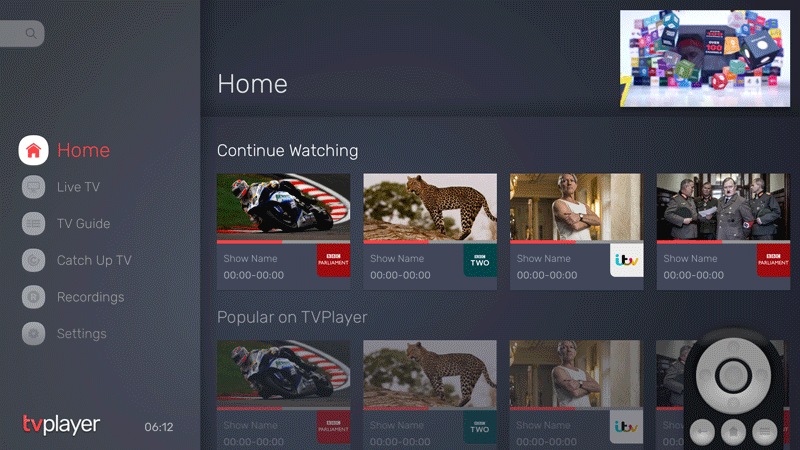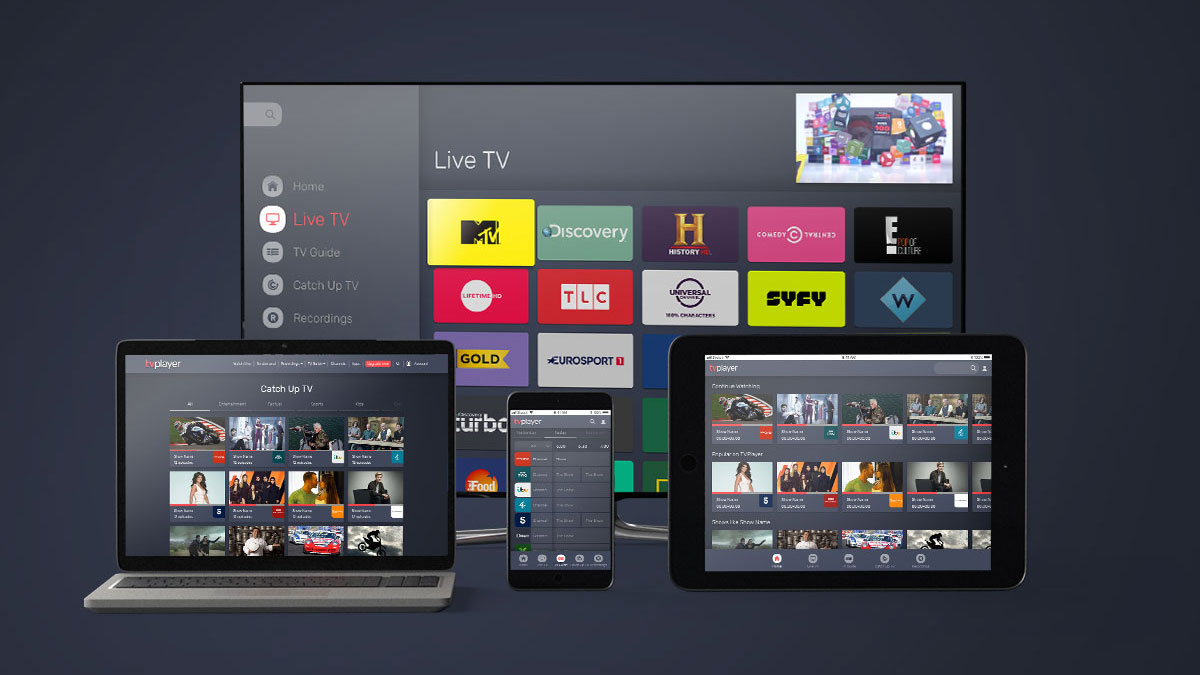 This was then used to create a set of components and guides for the developers teams working on the other products