Curriculum vitae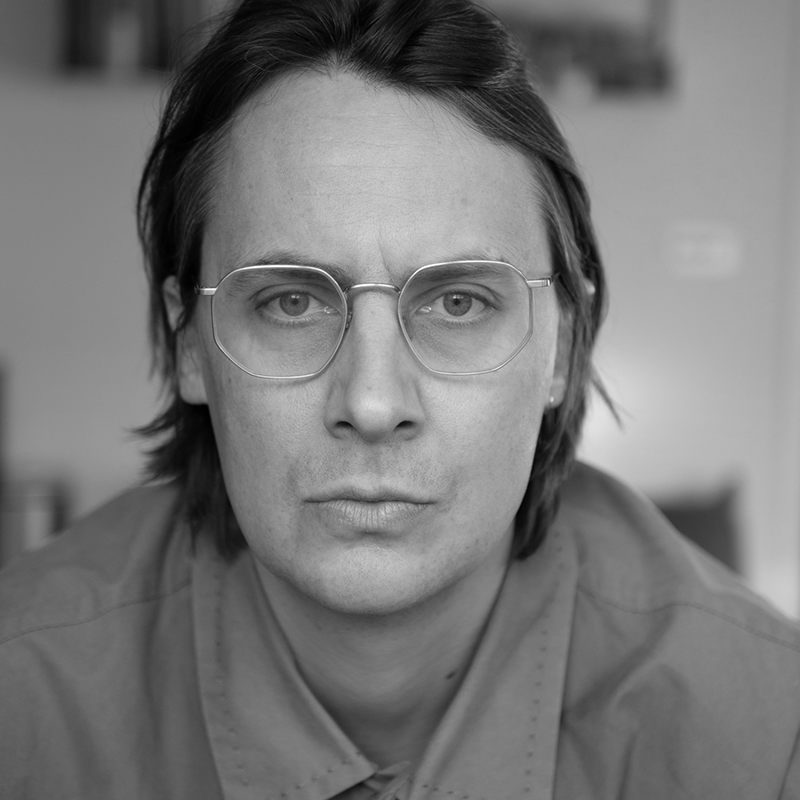 I've been working as a designer and art director for 17 years – both client and agency side. I've led at every stage of the design process, from concepting and communicating ideas through to design, brand guardianship to interactive development and meticulous control of final delivery.
Foremost a digital designer, I'm proudly generalist, with a strong belief in putting good UX practice at the core of all work – from video content, online experiences, smart user interfaces, printed and site specific materials. I'm skilled at using the latest tools to build design systems to help teams to deliver consistent, scalable work and have considerable experience in rolling out rebrands across digital product.
I aim to produce work that has visual impact, delivers its messaging powerfully, makes the best use of the platform and is empathetic to the end user's needs. I can communicate this to clients, I can work in cross-functional teams, guiding work with data and research, I can listen and learn from developers and other specialists, and I can keep focus on delivering real results throughout.
I have strong technical skills in Figma, Sketch, Photoshop, Indesign, Illustrator, After Effects and Premiere and a working knowledge of CSS and C4D.
view as timeline
Employment History
Dec 2014 → Present
MRTW Studio Ltd.
Consultant / Design Lead: UX, Creative Direction & Video Production
Bloom & Wild: Digital rebrand and design system foundation
Fybr: iOS/Android fitness app – App development, Brand development
Safara: Travel booking website – User acquisition, search, checkout
Allplants.com: Meal subscription website – Sign up, account management, landing pages, blog
Tails.com: Pet-food subscription website – UX optimisation of signup, checkout and dashboard; photographic direction, Video production
Onefinestay: Booking website– Landing, search, listings, checkout and blog. Improvement of checkout conversion by 87%
MOO: Creative showreel
AKQA: Brand bible for Virgin Sport
Havana Club 7: 360 Video production
Drink Factory (Bar Termini, 69 Colebrooke Row): Photography and video production
Sep 2011 → Nov 2014
Blurb
EU Design Lead
2011-2013: working with the EU Marketing Director and the US Creative Director to localise the US art direction, design EU specific marketing collateral, manage production and direct agency creative.
2013-2014: Lead Designer for the global Self Publishing side of the business, providing design and direction for online communication platforms, art direction and illustration of online content and identities for events and individual campaigns
Jul 2010 → Jul 2011
Blue Hive/Wunderman
Motion Graphics & Interaction Design Contractor
Development of microsites used to promote Ford Vehicles utilising video and animated graphics in an interactive framework
Development and documentation of brand standards for all EU Ford online activity
Aug 2007 → May 2010
Chemistry Communications
Senior Interactive Designer
Design of online campaign assets for Diageo, Unilever, Aviva, Emirates and Cadbury
Art direction and interactive design of DMA and Brand Experience Gold Award winning "Velvet Tree Detectives" microsite for SCA
Design placement at RAC assisting in the full redevelopment of their site
Feb 2007 → Jun 2007
XM
Freelance Flash Designer
Microsite and display advertising work for HSBC, Nationwide, Danone and Colgate
Jul 2006 → Sep 2006
LPIP Sydney
Digital Designer
Flash development, illustration and design of web and print promotional material for hospitality clients including the Opera House bar
Aug 2003 → Dec 2004
EMP Group
Magazine Designer
Co-designing stylesheets for 7 celebrity fronted lifestyle titles; overseeing photoshoots; laying out, picture-editing and illustrating for editorial and advertorial features. Overseeing production and proofing pages for print using Sherpas and Web-proofing
Other Projects
2010
Kele (Polydor)
Animated video for the single "On the Lam" directed by Nova Dando
2007
Cassetteplaya
Video and animation for London Fashion Week catwalk show
2002
Time Out Magazine
Editorial Illustrations
2002
Athenscape
Exhibition design for show at RIBA with the Tessera architects group
Education
2002
University of Brighton
Graduation with a 2:1 Illustration Ba, including dissertation: "Formative experiences of interactivity through gaming and the gender bias in the new media"
1999
School
A-levels in Art, History and English Language and Art Foundation Level.
Other Interests
Travelling, reading, photography, records, making sounds, running, trekking, hanging out with my dog, cooking